What Are Closing Costs? How Much Will They Cost You?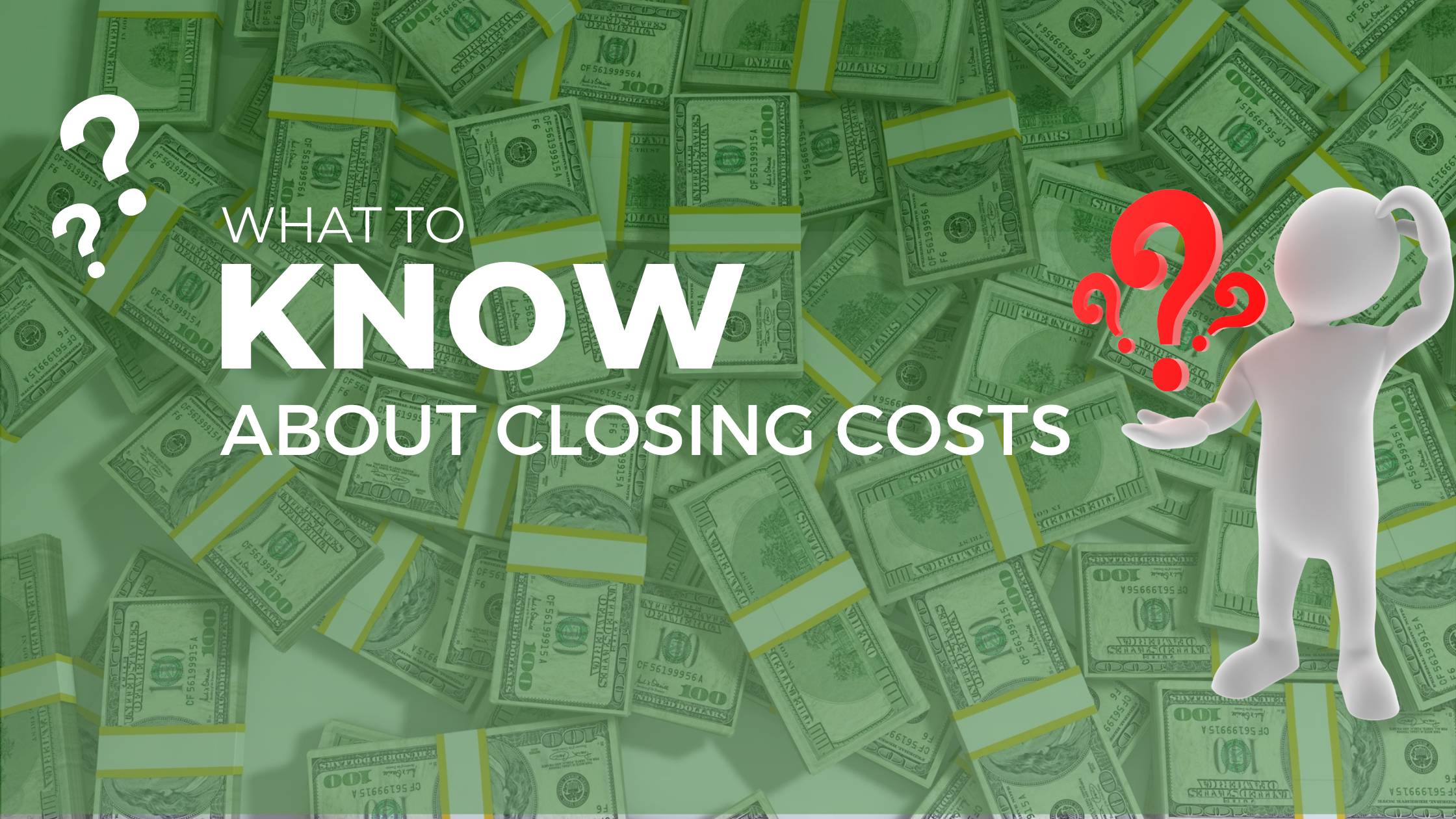 Most buyers think about how much they need to have for a down payment, but often they are surprised about the closing costs they need to pay. It is important when buying your home that you understand closing costs and that you budget for this expense. Talk to your lender and make sure you know exactly what you will be paying.
What Are Closing Costs?
According to Freddie Mac,
"Closing Costs: These costs (also called settlement fees) are incurred as part of the homebuying process. These are fees charged by people representing your purchase, including your lender, real estate agent and other third parties involved in the transaction. Generally, closing costs range between 2% and 5% of your purchase price and can include:
Government recording costs
Appraisal fees
Credit report fees
Lender origination fees
Title services
Tax service fees
Survey fees
Attorney fees
Underwriting Fees
How Much Should You Budget for Closing Costs?
It is critical to talk to your lender and know what you need to budget for closing costs. Closing costs typically cost between 2% and 5% of the purchase price. So, if your home costs $500,000, based on the 2-5% Freddie Mac estimate, your closing fees could range from $10,000 to $25,000.
How To Make Sure You Are Prepared At Closing Time:
Talking to your Real Estate Professional before you begin looking for homes is advised. They can help you connect with a trusted, local, lender who can answer all of your questions and make sure you understand exactly how much you need to budget. Clear communication with the lender and agent is essential and will help you plan for the fees and payments you will need to make at closing.