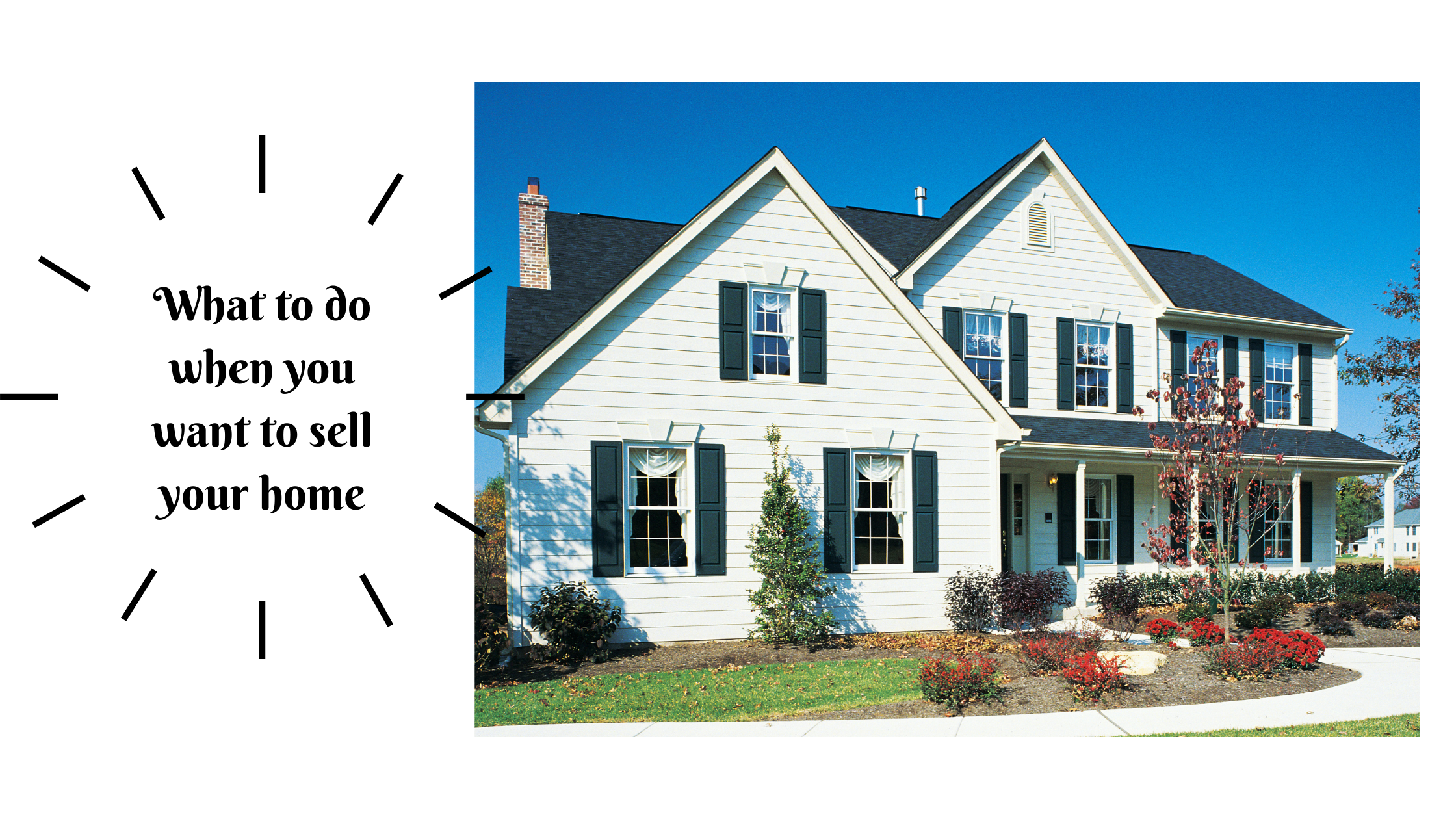 Getting your home ready to sell: The first steps.
Congratulations! It is time to make a change and you are ready to sell your house! Change can be wonderful but it can also be stressful and you likely have a lot going on in your mind. Here are some of the first things to do when you know you want to sell your house:
Call your Realtor. Set up a time for them to walk through your house and ask them to prepare a CMA (Comparative Market Analysis). During the walk through the real estate agent should ask you questions about your home and gather information. They can give you suggestions for things to do to prepare your home and help you price it correctly. Most often there are two steps to this. The first step the realtor will come and gather information. The second step is when they can share the information. Their input can help you make educated decisions. Call your Realtor when you first start thinking to sell your home.
Get your house ready to show. The most important things are to Declutter, Depersonalize, and Deep Clean. My favorite stager calls these the 3 D's and they are super important. Remember that you will be packing to move so go ahead and get started now. You may want to rent a storage space or in some cases designate an area of the garage to hold boxes.

Declutter- Follow the 1/3 rule and only keep a third of your items. Pack things up and only leave what you absolutely need. This will make moving so much easier later on. Countertops should be clear except for a couple of items that achieve the staged look. Clear your closets and pack up 2/3 of your belongings. Same with kids' toys, decorative shelves, etc. Your collections are beautiful, but best to pack them up and declutter your home.

Depersonalize- You want them to see your house and not your belongings or lifestyle. Take down items that show your personal beliefs. You would not want a seller to feel negative about your house if they just have a differing point of view. Take down personal pictures. A buyer should not be able to gather in-depth information about you from walking through your home. Less things about you allows them to imagine themselves in your home.

Deep Clean- Clean baseboards, walls, cobwebs, carpets. Make your house sparkle. Make sure all lights are working and that your windows are clean. Clear out garden beds and clean up the lawn. If these are things you do not do well yourself, hire someone to do it for you. It is well worth the money you spend.

 Fix broken items. Most likely your buyer will have an inspection on the house. If something is broken, it will have to be fixed. Fix it beforehand and save yourself from negotiation on an inspection. It may be a good idea to get a pre-inspection done of your home so you can decide with your agent what to fix and what to disclose to potential buyers. The buyer can still request their own inspection, but this can eliminate major hurdles once your home is under contract.
Safeguard your home. There are certain items that need to be removed from your house prior to having people in your home. Remove all narcotic medications, guns, knives, and other weapons. Pack up any family belongings or heirlooms, especially jewelry. Take down family photos both to depersonalize and so buyers can not get information about your family. Let your agent know if you have cameras or items like a Ring doorbell. It is against the law to audio record someone without their consent.
Make your house smell good. This does not mean to spray cover up over a smell. This means to fix the smell. Keep good air flow. Frying fish or other foods that have a lingering smell before showings is not a good idea. However, cookies and fresh bread can be helpful. There are some good air fresheners, but you also do not want it to smell too strong. Avoid strong perfume and floral smells. Many enjoy oil diffusers but even these can be too strong for many. If you have animals, prepare that your home may smell like them and work hard on cleaning to help with it. Clean your home and clean your pet. Smell is a top complaint of buyers with homes. If your home smells some people will walk out of your house before they can even see it. All the senses are activated when buyers are looking, so make your home appealing to their nose.
Prepare for showings. We have addressed the smell. Now make your home look bright, full of light, and comfortable. Open the blinds and turn on the lights. Have the air temperature at a comfortable level. Beds should be made, toilet seats closed, and clutter put away. Then leave the house. People do not like to feel as though they are intruding on your space, so let them be. They will have a licensed agent with them. You want them to feel comfortable and able to talk and discuss your home without feeling like they are intruding on your space. When you return home double check that all doors and windows are locked. If someone should happen to knock at your door and want to see the home, do not just let them in, and do not give them a tour. Thank them for their interest and you can hand them your Realtors card to contact for an appointment. All people who enter your home should have an appointment and your agent can keep a record of them.
Zanna Grandinetti is a Realtor with Windermere Group One (2020)